Oil to Gas Conversions in New Haven
Helping Your Household Make the Switch to Gas
Converting your home's heating system is a big decision, and we are here to help! Modern Heating and Air Conditioning is a licensed heating and air conditioning company in Milford that provides expert residential HVAC services. Our company takes pride in offering premium-quality equipment and top-notch customer service to families throughout Fairfield and New Haven counties.
Click to here to access the application form.

Discuss an oil to gas conversion with our team by calling (203) 295-7549 today.
Why Convert to Gas Heating?
Modern Heating and Air Conditioning's expert sales staff can help you understand the beneficial decision to switch from home heating oil to natural gas heat. In the United States, natural gas is one of the most abundant natural resources. The consistency and reliability of natural gas help in making the choice to switch from oil to gas heat.
Oil to gas heat conversion in New Haven is also a cost-saving opportunity for your home. The incentives from Energize CT provide extras for gas conversions – the discounts and rebates can add up to $800 instantly. To go along with the heating incentives, an Energize CT Heating Loan Program is available to help qualified homeowners purchase a higher efficiency natural gas system. The loan program to purchase the equipment offers different financing terms, including borrowing up to $15,000 with 0.99 % interest. Owners will have numerous chances to save money when opting to switch from oil to gas heat.
Is It Worth It to Convert From Oil to Gas?
Converting from oil to gas heat is a big decision and investment for your household. The energy efficiency benefits of a gas conversion will provide you savings during the installation process and every month with reduced utility bills.
Can I Convert My Oil Furnace to Natural Gas?
Yes. An oil furnace can begin burning natural gas when it is upgraded with a gas conversion burner. However, the better option is to generally replace the entire unit with a furnace designed to burn gas. Replacing the entire unit is also recommended if your system is more than 10 years old.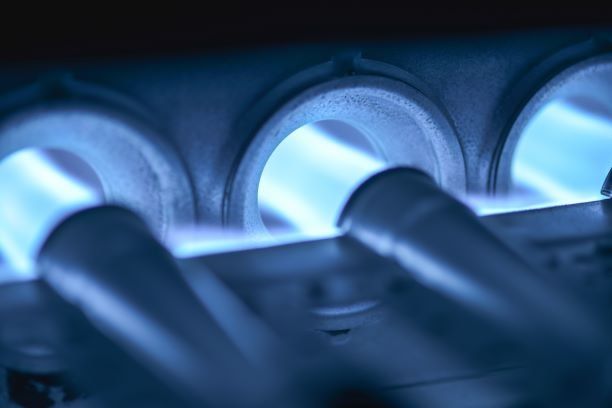 10 Reasons to Convert
IT'S AFFORDABLE: Natural gas companies' rates are regulated and approved by state agencies, making them more stable and consistent. And, you pay for only what you use.
IT'S CLEAN: Natural gas is clean and efficient - say goodbye to sooty build-up, and use less fuel with up to 96% efficient equipment.
IT'S CONVENIENT: Natural gas is always there. No more deliveries. No more shoveling a path for delivery. No more worrying about running out.
IT'S LESS MAINTENANCE: Because natural gas burns cleaner than oil, maintenance costs for heating equipment and appliances are reduced.
IT'S A GOOD INVESTMENT: The availability of natural gas often results in higher resale value of homes.
IT'S ENVIRONMENTALLY FRIENDLY: You'll reduce your carbon footprint due to fewer harmful emissions than oil.
IT'S DOMESTIC: Natural gas supports the American economy since most of it used here is produced here.
IT'S VERSATILE: Natural gas supports the American economy since most of it used here is produced here.
IT'S SPACE SAVING: With natural gas there's no fuel storage tank -freeing up that space for other uses.
IT'S RELIABLE: In the event of a power outage, rely on natural gas to fuel a back-up generator.
Choose Modern Heating and Air Conditioning for Oil to Gas Conversion
When you need a name you can trust, contact Modern Heating and Air Conditioning for all your heating, furnace and boiler needs. Call now to arrange an in-home appointment and quote. Modern Heating and Air Conditioning also offers propane to gas and electric to gas conversions.
Reach out to us today at (203) 295-7549.